Keeping your dog active in the winter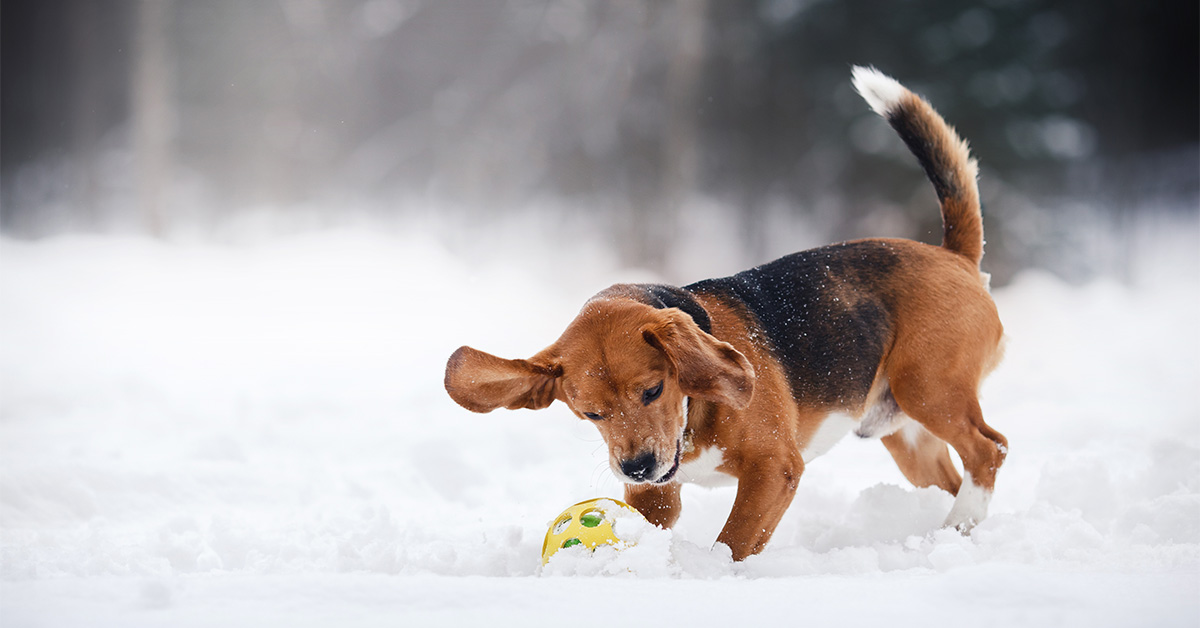 Photo by dezy on Shutterstock
Article written by Poop Away – Brockton, MA Dog Poop Service
Winter can be a time of quiet and peace, plus it's cold! It can be harder to bring your dog out for long walks. The cold can make it unpleasant or even dangerous, storms can make the sidewalks and parks impossible, and it's just plain hard to motivate yourself to get your boots and coat on and walk out into the frigid winter air.
So what's a dog parent to do? Dogs don't seem to be as hesitant as we are to plow through the snow, even when it's freezing out. It's important that we make the time to take them out and let them burn off their pent up energy. Dogs need activity to keep them from getting bored, which can lead to destructive behavior and weight gain. Active indoor toys can really help pique their interest, focus their attention, and keep them moving even when it's too cold to go outside.
A short walk can be a great compromise. Some dogs can't handle their normal walk in frigid temperatures and even if you have a snow loving breed, some dog owners can't handle the cold! Even if you can't take your pup on a long walk, a short walk is far better than no walk and will help your dog get through the day without feeling too bored.