Apartments, HOAs and Office Parks
Actively Manage
Your Community's Pet Waste Removal
ScooperDude has been helping businesses manage and clean up pet waste in the Charlotte area since 2003. We know what works and will provide reliable, consistent service.
We are an environmentally friendly business, in business to help you keep your premises free from the unpleasant waste piles and disease-causing bacteria that dogs leave behind.
We provide Pet Waste Station Services and One-Time Cleanups at apartment complexes, HOAs and office parks.
Pet Waste Station Services
Installation and maintenance of Pet Waste Stations
Scheduled Cleanups or "Scooping the Poop" in designated areas
Emptying waste bins
Proper Disposal of pet waste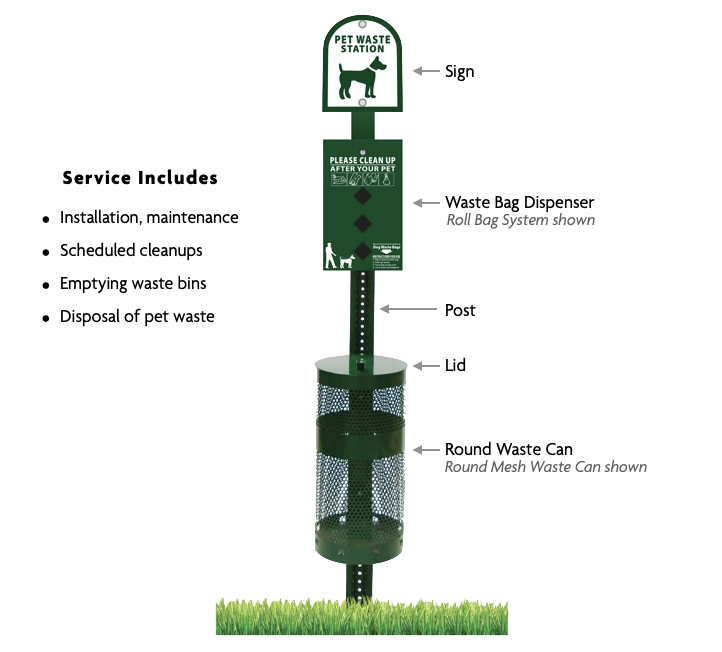 An Increasing Number of Households Consider Dogs Part of the Family…
The environmental impact of dog waste is an issue.
Dog waste harbors coliform bacteria, including E. Coli, and can also carry salmonella and giardia.
We help keep your property free of pooch pollution, so your life is free of complaints about this toxic waste.
Avoid complaints about dog poop from tenants or customers.
Avoid citations from city agencies and Federal EPA officials by scheduling our pet waste removal service.
We will come once or twice a week, or once or twice a month, to clean up the dog poop from your complex.